A summer of exploring, learning, and dreaming
For five weeks every summer we pack in the fun at Banyan! Cool Off Days nurtures curiosity which incites learning, and prevents the academic summer slide.
The elementary youth focus on a different theme each week. During Superhero week they looked into the science of superpowers with several experiments, each youth made a comic book with the help of MN Book Arts, and explored their own superpowers and impact they have in the world! Fact or Fiction week focused on mythbusting with more science experiments, and a study of literary genres, and how fictional work can be empowering.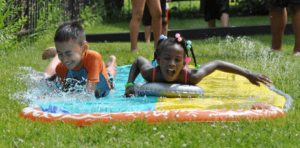 The middle school youth spend their summer on field trips learning about several career opportunities, local landmarks and history, and doing service projects in the community. They will also spend a week building a 'boombox in a bucket' as a part of Tronix.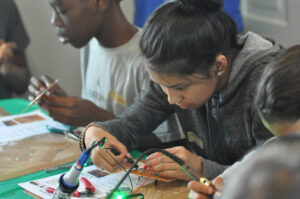 Many high school and college youth are employees at Banyan during the summer. They develop leadership skills and learn how to be a responsible employee while serving as mentors and role models to the youth.