Please join us for a progressive dinner and journey through the building with a behind the scenes look at the transformational work of Banyan. We look forward to the opportunity to share more about our innovative approach to community development.
Our annual dinner is a celebration of the partnership of supporters and our community members as we close the opportunity gap! Partner with us to create transformation in the lives of youth and families.
Register now!
Sunday, October 29, 2017
5:00 – 8:00 PM
Banyan Community
2529 13th Ave S, Minneapolis
$75 per person
Thank you to our sponsors of the event!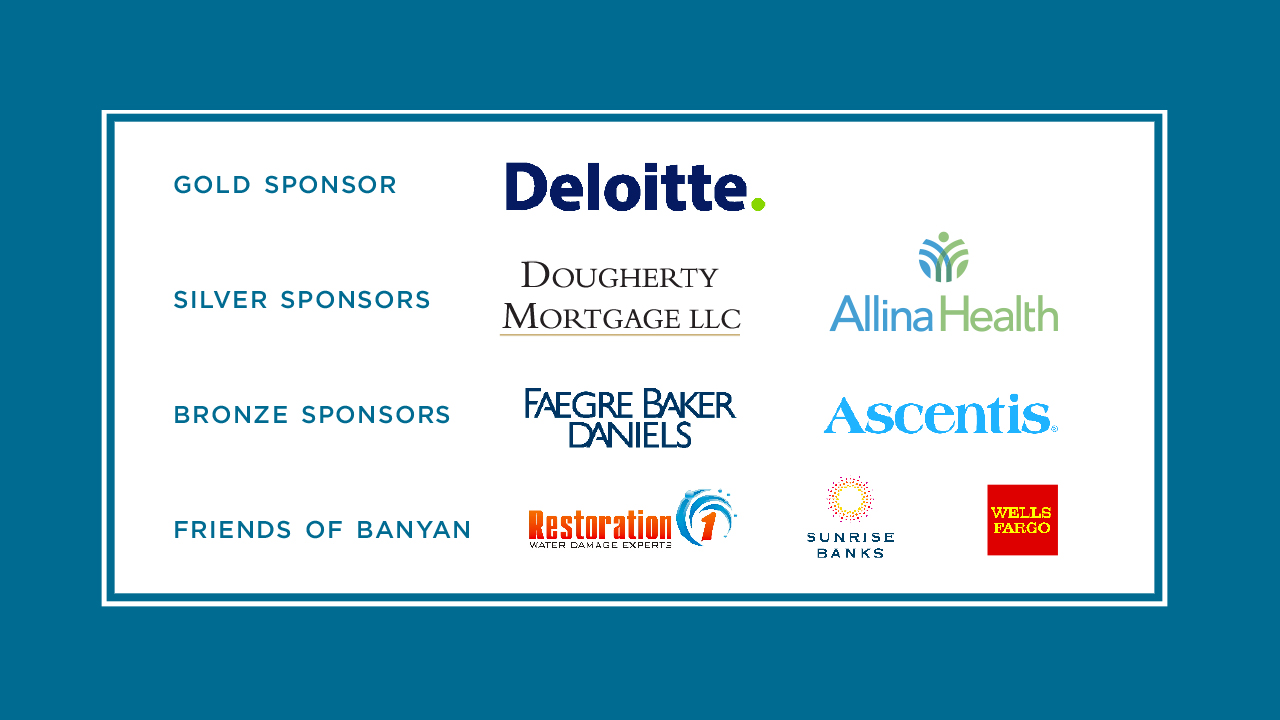 If your business is interested in sponsoring the event, please contact Sue for more information on levels and benefits.