Each year Banyan Community brings together 150-200 Business Leaders fo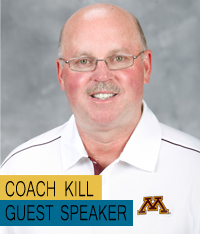 r an inspirational morning to network and discuss the future of urban America. The breakfast takes place in the Phillips neighborhood of Minneapolis, the home of Banyan Community.
While the Phillips neighborhood has many strengths, it also faces many challenges. Fifty-one percent of children live in poverty. Many adults struggle to find work as the unemployment rate for the neighborhood hovers around 15%. Only 47% of students in our neighborhood graduate from high school. Banyan youth graduate from high performing schools at a 100% rate and receive an average of 3 college acceptances. The first in their family to attend college, often the first to graduate high school.
Banyan Community recognizes that in order for people in poverty to thrive and succeed, whole families AND the larger community must be connected. Banyan creates educational pathways for youth to develop leadership skills, engage in positive and meaningful relationships with peers and adults, and broaden their horizons. Likened to a "LinkedIn" social capital network that dissipates the ghetto like situation of poverty neighborhoods.
As an attendee you have the opportunity to provide the financial support that builds the bridge to opportunities for Banyan youth, the future work force and 1st generation business leaders and add to our "LinkedIn" account.
Coach Jerry Kill's commitment to youth development and the importance of higher education, as well as the voice he gives to overcoming obstacles and pursuing your dreams, have us very excited to welcome him to Banyan!
There is no charge to attend the event, but registration is required.
Interested in sponsoring the event? Contact Sue for more information.