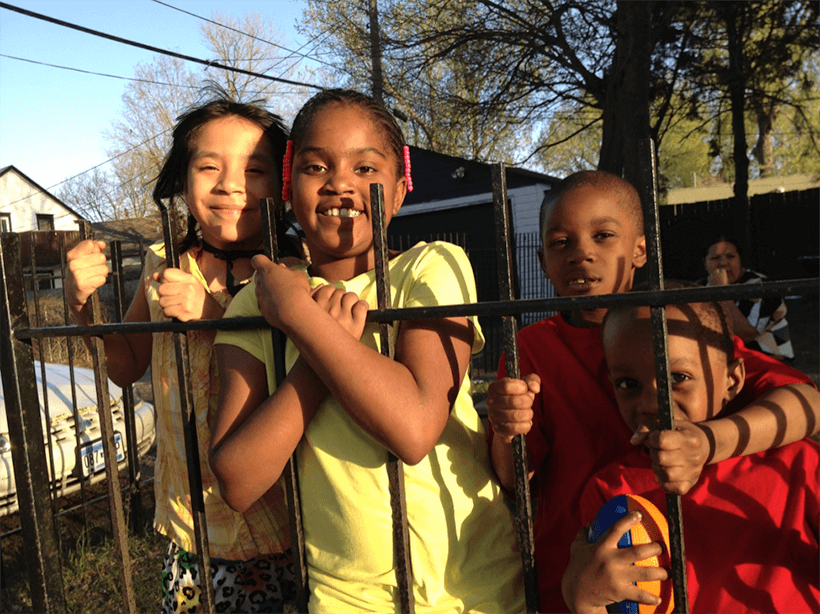 Welcome to the Banyan Blog, an urban space for central city neighborhood views. You may or may not resonate with these views, but you are sure to be forced to think. And that is a good thing, especially if it leads to affective and behavioral change for the better!
I'm writing a book, tentatively titled "Killing Me Softly: Dying to Race, Class and Culture and Living for Shalom," and have provided a draft of the Preface. A shout out to Laura and Catherine, two of my daughters, for their feedback.
Preface
The intersection of 26th Street and Bloomington Avenue South in Minneapolis is a place rich with meaning. I frequent it, sometimes for the purpose of absorbing life deeply, trying to make sense of it all. My senses are alive. Native American Indians, African Americans, Mexicans, and Somalis dominate, and there is a smattering of Ecuadorans and countercultural whites. Most are working class or lower. It looks like a melting pot, that aspirational in word but not in deed metaphor for American society, but it isn't. A more appropriate culinary metaphor would be salad or stew [Emerson and Yancey 2011]. Everyone is present and the business transactions do cross race and ethnicity, but ethnic homogeneity more typically characterizes social choices (who you call on the phone; persons walking with you to the bus stop, which strangers are acknowledged). The markings of gang territory, the tags of graffiti artists and a pair of black basketball shoes tied together hanging from the power line, are evident. Down the alleyways someone spray-painted in 20-inch letter "RIP" for a friend in a bright blue against the cinder block tan wall, and next to that is a vivid red tag of same size lettering of "NBZ IIV LIFE" (some kid does not know his Roman numbers, as in Native Boys for Life). The "F–k Y-u" tags are in black and are smaller, maybe 5 to 7 inches. I hear the weekly, if not daily, sirens of ambulances going to and from Abbot and Minneapolis Children's, the occasional medicopter heading to the same location, and first responder fire trucks from stations 5 and 7, the rumblings of the transit busses, and the daily banter in Somali, Spanish and various English vernaculars. The smell of exhaust, and at times reefer, is infiltrated by the aromas of food, some of which come from a block north at the Open Arms facility, and these closely related to taste. Winter wind chills on my face, occasionally falling to minus 35, the occasional handshake with others, and the gritty sandpaper of bricks all remind me of the importance of touch.
In the warmer months you can follow the ice-cream trucks around the corner and onto the blocks of housing where we live. The variety of architecture (one and two stories, roof pitches—rise to run—ranging from 5/12 to 15/12, number of dormers, single family, duplex and a four-plex), external textures (wood, vinyl siding, stucco, and brick) and colors (turquois, white, light blue, dark purple, tan, deep red, light yellow, pea green, bright orange); no cookie-cutter suburban-type developments here. Well, there is one over on the west side of the2500 block of 15th Avenue, with its attached garages, tans and pastel pinks for siding. Seven houses and only two designs. It's an eye-sore. Pengshing, the youngest of five children, helps his mom, Khoua with the garden, she having left camps in Thailand in the 1970s and arriving in Minnesota after a decade in France; Cedric and Paula, and middle-aged black-white couple, sit out back admiring their cherry tree and offer a welcoming "hi" as I pass by; Mrs. Jackson, a retired Black (she prefers black to African American) woman who values privacy and family ties, is out in her flower and shrub garden weeding and shooing away the ubiquitous cousins to the city rat, squirrels; a maroon Pontiac Vibe carrying a 60-something, single white woman, Bev, pulls up to the curb and is greeted by her tail-missing dog Tripper; Nettie sits in a metal folding chair sunning herself and calls out "Hey, Tim," all while keeping an ever watchful eye on her six-year old son, Payten, as he rides bicycles with Lawaun; Gail pulls up to the curb after a long day as a nursing assistant, beaming as she steps out of her new used, olive green Toyota Camry and offers a "What's up, Mr. E?" before entering her home populated by her white and bi-racial children and grandchildren. We are neighbors, the fruit of life lived with some intentionality.
On the northeast corner stands a two-story, medium-colored brick warehouse, Scan Air Filter. It's only 35 – 40 years old; having replaced a gas station that neighbors say mysterious burned down. Semi-tractor trailers frequently stop on 26th to unload product—rolls of insulation and other skids of items, always by Latino men, most of whom are Mexican. On the west side is the local barber shop, with large glass windows and a structural support pole painted as a barber's pole and a deep reddish brick facade. For 15 years it was operated by Tran Chanh, a hardworking man of slight, even petite, stature, and an immigrant refugee from Vietnam. "Shawt, shawt," he would say as I walked in, smiling at this tall, slender white man. His jet-black hair neatly trimmed and parted on the left side. Adept at the art of giving great haircuts, always involving the use of a straight edge razor sharpened on a nearby belt, earlobe and eye brow massages and finished off with a shoulder massage, he earned my business every three or four weeks. Tips were the order of the day. Chanh did not cut black African hair and always steered such customers to another shop six blocks south. This never sat well with me and yet I can sympathize with his experience. Black African hair is typically coarser and the curls are tighter. Scissors are replaced with sheers and styling the cut is everything. Chanh did not possess this talent. But neither did he try to learn and pick up more business. This lack of skill coupled with a number of racialized events led him to categorically sort by race—African Americans out and everyone else in. In one such racialized event an African American would be patron did not understand Chanh thick accented and broken English "I not know how cut your hair" comment followed by a finger pointing to the barber six blocks down. Taking this as a racial slight resulted in a "F–k Y-u" and the counter top TV laying broken on the floor. Chanh never called the police. It wasn't worth it. If the police ever came, it would be an hour wait, and he feared retaliation. Today it is African American owned and operated barber. Hair Time & Beauty Salon is somewhat of a misnomer. Women and girls do not want a barber styling their hair, but only barbers work there. Brian is my youngest son's, Isaiah, favorite barber. Inside is a place where black American men and young men ("boys" is a racially loaded term) feel relaxed and validated. Bro-hugs and handshakes for all, conversations run the gamut—Jay Z, Beyoncé, Chris Brown and PSY; Kobe, Blake Griffin and King James; white people's laughable attempts at the Harlem Shake; neighborhood's goings on, all while music and the TV offer background context. Isaiah is always affirmed for his articulate speech, polite demeanor and 3.73 high school GPA. The barber shop also offers a back room with lots of merchandise—DVDs, shirts, shoes, belts of unknown origin.
Across the street is a Somali corner store, Hallal Meat and Grocery, the ubiquitous "We accept EBT and WIC" sign is prominently displayed between the metal bars and window. The brick building's tan paint with burgundy red trim has seen better days. Its second floor houses single rooms rented out and a public bathroom. Other than curiosity, I've had no commercial reason to enter. So I've never met the owner. The southeast corner features another Somali shop, Cellular and Royal Cafe, which sells cell phones with T-Mobile plans and complementary equipment, and offers patrons a coffee shop featuring Samboosa, pastries, various carbonated beverages, and a large flat screen TV. In 2010 I joined a group of 23 Somali men and watched the Netherlands defeat Uruguay 3 – 2 in the semis only to lose 0-1 to Spain the FIFA World Cup finals. In the semi-final game I announced that the Netherlands would win because "We have Sneijder and Robben!" (I'm Dutch-American) and was the only one cheering them to victory. For the finals a small cadre of fans joined me in a losing cause. What culture. What fun. What joy. One block north is the local SA (Super America) gasoline and convenience store. It is a neighborhood fixture and loaded with drama. The current manager, Crystal, is the best there has been in all the years I've been here. She is a black, heavy-set no nonsense, fun-loving person, a protective mother of her third-grade son. I purchase coffee there each day as I head to work. The 2-inch, bullet proof, countertop windows stay open until later afternoon.
Conspicuous to East Phillips neighborhood residents, but not to "outsiders," are the shot-spotter, a one-foot square, gray-colored panel, and camera, a large egg-shaped object with the lower side made of a dark-blue plastic held by a goose-necked both wired to the Third Precinct, 20 feet up northeast telephone pole. They are a reminder of another facet of life. And that brings me to my topic at hand, the redevelopment of central city neighborhoods. For all the joys of senses exemplified above, neighborhoods like mine, and the residents they house, face many challenges.
"Outsiders" avoid my neighborhood, except to purchase drugs and prostitution services. The online cite Judgmental Maps says this about my neighborhood—"drug deals, unsupervised children playing in the street" [Judgmental Maps]. My neighborhood is avoided for several reasons, including a) apparent and real physical danger due to shootings, knifings, carjackings, assaults, and robberies and b) emotional dangers triggered by the perception of physical dangers which can lead to poor decision-making, a sense of dissonant responsibility to one's fellow humans leaving one with some guilt, one's inarticulate and often subconscious racial, cultural, and socioeconomic class prejudice, and/or viewing the relatively dilapidated physical conditions of streets, parks, homes, businesses, and cars. For most of us our stereotypes of these neighborhoods found across the United States—New York, Washington, DC, Atlanta, Miami, Houston, St. Louis, Los Angeles, Portland, Minneapolis, Chicago, Detroit and Cleveland, Pittsburgh—lead us to keep our distance, even if our curiosity beckons otherwise. Sometimes this curiosity trumps our fears and takes the socially acceptable form of service learning projects or mission trips, typically organized by churches or colleges. Mostly these outings go on without a hitch, but for the paternalism shown and the compromising of residents' human dignity—phones taking pictures, interactions with children but not their parents to name two. Pimping poor people and especially poor people of color is big Christian business. I've never understood that calling.
Life in the East Phillips neighborhoods across our country offer, as Charles Dickens wrote, both the best of times and the worst of times. Life lived on autopilot frequently leads to multi-generational struggle. The notion of path dependency [David 1994; Liebowitz 1999; Page 2006] is ever present. Grandpa Henry, head bowed, offered that "Being poor is hard." And it is. Will the car start? How will rent get paid? My children want Jordans and Echo Unlimited. How will I finance these? Where can my child get good education? I don't know how to write compositions and do Algebra. Who will help my children? How will I keep my kids out of gangs? Without an ever-present vigilance pushing against the tide, low-income neighborhood life can wash out your dreams, that is, if you still have them. And even with heroic diligence, there are no promises of success, much less joy. Despair lurks around many corners. Two things I have always appreciated, the sequence of my observations. The birds of the air and flowering perennials do not discriminate by neighborhood; Cardinals, American Robins, Calliope Hummingbirds, Lark Sparrows, Mourning Doves, Peonies, Daylilies, Russian Sage, Bleeding Hearts, and Flowering Crabapple. Both combine to offer a veritable cacophony of creation that ignores human segregation and discrimination. Second, are the daily kindnesses of neighbors forged and invitations to enjoy their cultures. Paths forged through snow-laden sidewalks, Indian tacos and Dakota fry bread, a plethora of candies to fill Easter Baskets, African American BBQ's accompanied by James Brown bumping from the truck, Mexican birthday parties with Mariachi Bands, borrowed cups of sugar, samples of homemade soup, Holy Rosary Catholic Church's Spring Fest, help with tree trimming, the occasional low-rider car, a borrowed lawn mower going on 15 years, tricked out Escalades, homemade spring rolls—Hmong and Vietnamese, pickup basketball games where "the ball never lies" and "give me my change" is always appropriate. This list is virtually endless. Despite being on the end of human segregation and discrimination human life goes on in East Phillips. It's all so beautiful.
This 25-year adventure I have been on has been one of great struggle, even grief, profound joy, and a steady dose of regular life coupled with an intellectual journey into economics, philosophy, theology, sociology, and psychology, all of which lead me to say "Today, I'm a better Christian, because I'm more human." If you find that statement less than fulfilling, you could try "… because I better live out the Gospel." I consider myself a humanist Christian, in the best sense of the term. East Phillips—where Joani and I raised our six children—is our home, and Killing Me Softly: Dying to Race, Class and Culture and Living for Shalom is our story. I hope you find takeaways—both about neighborhood revitalization and the cost of discipleship [Bonhoeffer]. Let's get started.