On behalf of the Banyan Board of Directors, I am delighted to welcome Carl Schlueter to Banyan Community as our new Executive Director!  After a robust search process, the Board is confident that Carl is the person to lead Banyan into the future. Carl's experience and expertise in leading educational organizations with a focus on growth and community connection makes him very well suited to this role. We believe that his strong and caring leadership style will serve Banyan well.
Carl started part time on March 14th, and will assume his role full time June 13th. Over the next few months, he will be transitioning to Banyan from his current role as the Executive Director of Seven Hills Preparatory Academy.
A message from Carl: "I am truly honored to join Banyan Community. I look forward to working with all of you to further the tremendous impact of Banyan. I am excited to build on the rich foundation to develop youth, strengthen families, and create community."
Watch the below video and hear more about why Carl is so excited to join Banyan Community:
In this role, Carl will lead Banyan and engage Board, staff and community in the fulfillment of our strategic priorities, which will fuel our continued growth. He will ensure ongoing programmatic excellence, rigorous program evaluation, and consistent quality of services. Additionally, Carl will lead and develop our high-performing staff.
Carl brings a depth of relevant experiences and skills including cultivating and growing innovative and sustainable partnerships, building responsible short and long-term budgets, and creating a positive staff culture. His expertise will be critical as we carry out Banyan Community's faith-based mission of developing youth, strengthening families, and creating community at a time when the need is so great.
Annie Van Avery will work with Carl to ensure a smooth handoff of duties. Her time as Interim Executive Director concludes March 31st. We are grateful for her support and guidance over the last eleven months.
We feel very blessed that Carl will be joining the Banyan team.
Judy Pennington
Banyan Board Chair
More about Carl Schlueter: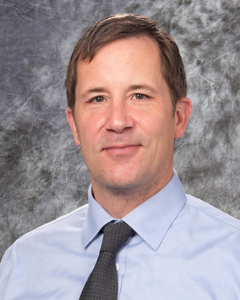 Carl has worked for over twenty years in K-12 education, leading schools in the Twin Cities metro as well as greater Minnesota and abroad. During this time, he has supported the boards of several nonprofits in Minneapolis and Saint Paul, always with a focus on education and community as well as equity and inclusion. In each of these roles, he has effectively contributed to the growth and success of these organizations through the cultivation of valuable relationships and the formation of strategic partnerships that support an unwavering commitment to mission and vision.
Carl has a BA in English Literature and Political Science from Loras College, an MA in Theology from St. John's School of Theology, and MPA from the University of Minnesota's Humphrey Institute with an emphasis on nonprofit leadership. He is also a licensed administrator.